CHT Vocabulary
Last updated:
2016-11-06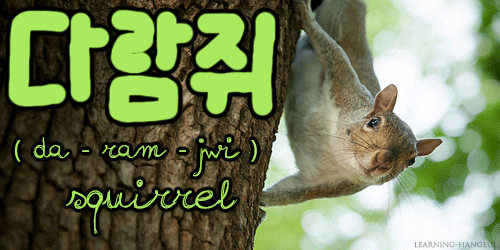 Meta
Related:
*
🔗
commonground
Direction:
* ones with pages should have transcluded "subtitle" definitions
* possibility to view frags invoking them
* a more sensible TOC
* classification of types (page, project, ... internal/general language ...)
* user-test site, especially landing:
* like, people don't know what "habitat" is
* partition the areas (into "levels")
* remove all the fancy stuff from "basics"
*
[...]
BASIC TERMS
hackbases
see
http://wiki.hackerspaces.org/Hackbases
Cyberhippietotalism
Hippie:
Peace, love, trippy music and psychonautics (exploring new modes of consciousness) are a lifestyle worth striving for.
Cyber:
Information technology and cybernetics (self-operational machines) are the necessary enabler for a new lifestyle.
Totalism:
A complete re-systematization of all knowledge and perspectives is necessary, on a new hypertextual substrate (beyond text, see middlemachine). This ensures a focus on replicability but also post-privilege.
middlemachine
Intelligent, fragment-based organisation software developed by David since 2009.
Ideation + Execution + Publication toolkit.
Necessary substrate for possibility of Totalism, and so, the hackbase.
see
http://middlemachine.com/
Flocking
protocol for self-organising of camps
see
🔗
flocking
subtime
method of time keeping.
time is not objective, but subjective.
it's not fixed to 24 hours.
it's also decimal.
when you (/should) wake up, it's 0.0, when you (/should) go to bed, it's 1.0.
when you sleep, time doesn't exist (or is relative to 0 or 1, like -0.15).
".1" corresponds to roughly 1.5 hours.
".01" corresponds to roughly 1 minute.
"0.001", or "tick", corresponds to roughly a 50% faster second.
Subflow
Application of Subtime to an actual day, meaning, a representation of a single day ("flow") with subtime durations, giving a day some general form.
connected to Metrics.
subfinance
protocol for money accounting (financials / treasury) inside CHT
represented as fractional totality
see
🔗
subfinance
subeconomics
expression of economy as graph / dynamic flow of power in fractions
subwarfare
possibility to weaponise subeconomics
Common ground
establishing a common "conceptual horizon".
these definitions here serve this purpose too, in combination with texts and external pointers found at
🔗
commonground
Mirrorable (project)
semi-regularly mirroring specified useful parts of the internet for semi-local use
see [Internals\Mirrorable]
calendar
a cht systematic, documenting time/territory events.
see
🔗
calendar
maps
a systematic, documenting territory locations and routine events.
see
🔗
maps
alike
a systematic overview, documenting similar projects, typologies, and sources.
as a project, CHT establishes itself relationally to these projects.
see
🔗
alike
non-shitty
a cht systematic, documenting relatively non-shitty institutions you can make money working for.
see
🔗
non-shitty
also ties to Coop.
hacking-housing
"We don't know the building codes and laws clearly so we can't hack them. The project is setting up an open knowledge base that models, collects and assembles a compendium for hacking housing."
see
🔗
hacking-housing
see
🔗
hacking-housing-pad
roles
see
🔗
roles
coop
see
🔗
coop
intersub / intergroup
"Defining a set of protocols on how to operate ("be") with other Subjects (projects, communities, institutions, individuals), in the context of a common struggle, beyond arbitrary / whimsical relations"
see
🔗
intersub-protocol
subseason
a self-organised camp (inside a season, that also has times where there is no camp)
ill named for "sub-" prefix confusion
antipest
cockroaches, moths, other adversary bugs, mice, etc should
die
stay outside our stuff
comm
communications technologies
mostly refers to trying to steal wifi in difficult conditions
polemics (project)
graphing arguments with logical relationships between statements
numerics (project)
Collecting data + modelling the world in a numeric way
ergonomics
sitting comfortably + having a place to put stuff down is important.
otherwise your upper-middle back will retaliate.
squatworking
you don't have internet, or ergonomics where your are staying (squatting / in your camp / ...).
So you
prepare
:
* a power extension + splitter
* all your devices
* an image to fit in
* a good excuse
and you find a
suitable spot
:
* fancy hotel lounge
* unoccupied house with external power
* church
*
[...]
go there, and
do whatever
you need to do.
Examples:
*
http://twitter.com/chtotalism/status/591586097848680448
*
http://twitter.com/chtotalism/status/591226022332334081
wasting time
taking a shti
metrics
either:
* metering stuff (like consumption)
* or metrics/FLOSL, as described on
🔗
metrics
and
🔗
poster
stuff
material things we own/have at our disposal, or want to/should
see
🔗
stuff
, and
🔗
ordering
manual
the hackbase reference guide for information, personal and interpersonal behaviours
as everything, can be edited by anyone
see
🔗
manual
cycles
measurements of resource consumption (power, water, gas, etc)
workflow
software & behaviour to coordinate and do things
see
🔗
workflow
E2H (software)
(etherpad-to-text software developed <david, amsterdam oct 2014)
Enables website generation from Etherpad text pads that anyone can freely edit.
Edits can also be reverted in case of errors or vandalization.
Changes are regularly checked.
see
http://e2h.middlemachine.com/
nodrama
Dealing with non-rational emotional reactions in an effective way
Ties to
CHT🔗
cht-psycho
(R/W)
MORE TERMS
CHT - pages
This is similar to the upcoming, self-generated page ("index"). <----------- (NOW)
Coming soon ~cht5a.
projects:
* text totalism
*
🔗
project-hss
(hacker|space|ship)
*
🔗
base-eu
* truco.space / truco:
see
CHT🔗
TRUCO
(R/W)
* trucko / vw van:
see
🔗
trucko
systematics:
*
🔗
vocab
*
🔗
resources
*
🔗
grants
* nootropics
* contacts
software:
* hyperreader
* hypershotwell
* photoapp
* linkroute
* dashboard
protocol:
*
🔗
newcomers
*
🔗
intersub
*
[...]
ETC:
* landhunt / landsites / land attributes
CHT - concepts
:
* keeper
* meta
* systematics
* typology (hacking-housing)
* coordinates (mm)
* seasons
* storage
* takeup + teardown
* reorg
* x220 (hardware)
* hypercongress (event)
* post-architecture
* reversibility
* safety (project)
* quantified house (project)
* dc-only energy system (project)
* "(visioning) nature logics"
* semaphore + dashboard:
tracking and so monitoring recurring necessary phenomena (workflow)
* sites:
geographic places where we can operate
* antinomad (right wing)
* post-design / noux
* p2c2i
* antirelease + critical engineering
* THL / transhyperlocal / trans-hyper-local
*
[...]
External - Science, tech, philosophy
Default understanding
Philosophy, intersubjectivity, epistemology
:
* event horizon
* rhizomes / rhizomatic (Deleuze / Guattari)
* hermeneutics
Architecture, engineering, DIY, etc
:
* appropriate technology
* geodesic dome
* yurt
* hexayurts
* upcycle
* cybernetic
* tiny houses
Nature-Culture
:
* anthropocene
* technosphere
* companion species
* flora, botanics
* herding, husbandry, forestry, terraforming
* tektology, systems theory
* invasive species
Organisation, organisational politics:
:
* manifesto
* classicism, modernism, postmodernism
* coliving, coworking
* postcapitalist
* replicable, scalable
* limited company
* sole proprietorship
* association
* cooperative
* "zadruga"
* artistic intervention
* binary (feminism)
* unitary
Specific non-own understanding
:
* abstraction [Wark]
* vectorialist [Wark]
* universal base income
Specific own understanding
:
* end of work
* ideation, execution, publication
* intersubjectivity
* BDS
* narrative
* aquifier
* infrastructure vs community, post-communtiy
Workflow - iiindex & middlemachine signals
Review / overview / middlemachine signals:
* likeminded
* "unwritten"
* stub / draft / touch
* "unwritten", doing, done, pass
* now (or [ NOW]) / soon / asap / critical
* done / pass / ok:
indication the fragment is either done / passe (can't do anymore, not relevant) / acknowledged
General:
* self-cannonization
* Internals:
the Syncthing "CHT" folder
* Index (also called "Internals index" or "index pad"):
we still have some problems with linking! also see
🔗
linkroute
CHT🔗
CHT
(R/W)
if you are connected to "nebulaiil" network
you will often see links like
http://localhost/CHT
, you need to change this to correct IP. ask +Onboarding or +David
* subseason main pad:
* example
🔗
season4-D
* review:
the latest pad is called "review"
"let's do a review", "let's continue review"
* "read mode" / "edit mode" (of a pad)
*
[...]
Spanish stuff
:
* ferreteria
* almacen
* punto limpio
* quarto de apero
* cadastro
* ayuntamiento, cabildo, consejo
* medioambiente
*
[...]
Locality (Lanzarote)
Species:
* vieja
* pardela
* opuntias
* cochinilla
* ulex / ulaga ?
Geography:
* la graciosa, alegranza, montana clara, la roque del oeste
* archipelage chinijo
*
[...]
****** PAD
<------------------------ (new)
:
* Passive storage / active storage
*
[...]
---
(Site generated by E2H, an "Etherpad hypermedia" project by @dcht00).


This work is licensed under a Creative Commons Attribution-NonCommercial-ShareAlike 4.0 International License.