TODOs
Things you can do to help. Most even if you don't make it to the base!Last updated:
2016-06-07 stub 2016-10-07 touch 2016-11-21 touch 2017-08-07 touch
2017-09-14 touch
****** GENERAL TODOs
Visit the base !
http://next.totalism.org
for next camp
Contribute website content !
All pages are editable, and there is admin oversight. So don't worry about messing something up.
Pages that always need help & are easiest to get into are especially the lists, like:
*
🔗
calendar
(write some of your favorite events, also historic, so future ones can be found!)
*
🔗
alike
(do you know any other spaces like this?)
*
🔗
maps
*
[...]
New stuff: Research choices and help buy
Help find the right products/solutions, and prioritize them, on
🔗
ordering
!!!
Ideally, order them to your address, and somehow help them get to Lanzarote.
Donate to the project
Consider making a donation:
🔗
donate
.
Or equipment:
🔗
ordering
.
Help promote the project
Share the link, tell people, connect with another project, print some material and post it around.
Also see
🔗
pr
.
Help discover and prepare grant/CFP proposals
Update and manage
🔗
grants
, coordinate with david@totalism.org.
Collaboration here can also be paid.
Add more todos here
You've been to the base, seen the site, etc. Add anything.
For Lanzarote locals & Spanish speakers
Find Lanzarote storage space !!!
Can be outside (open air). We need access to it.
Find place to store our car when we are away (6 months/year)
Best if it is covered (a garage), but not necessary.
[Legal] What happens if we get caught on random land
???
Translate website to Spanish
Especially:
* basic parts of site
* list of phrases we need to further develop (especially medioambiente part)
*
[...]
Feel free to start @ 🔗ESP-web !
Website Non-Technical
This ties to
🔗
E2H
, the plaform running the site.
User testing of website
Help develop & do
🔗
pr#____USER_TESTING
.
Website Development
This ties to
🔗
E2H
, the plaform running the site.
Search function
In the works >david
Mailing list sign up banner at top of home page
should be first thing people see
Simple DIV support
[
div
:color]
bla bla
[
div
] : back to normal/separator
Text-to-Chart graphics
See
🔗
dev-charts
.
Main checks:
🔗
metrics
/
🔗
poster
and as a part of that
🔗
subfinance
(databox).
Something in D3 maybe?
Fix site CSS (especially for mobile)
Unsure about mobile device look (font-size and line.spacing).
* max-width & margin ???
* increase font-size ?
* line-spacing ?
*
[...]
First simple step would already be:
* walk around the site
* find worst themes
* write them here!
Migrate maps to Open Street Maps
🔗
maps
is running on Google Maps and that is not optimal.
Even though they are public (so "nothing to hide"), there are clear benefits.
* Replace Google MyMaps with OpenStreetMaps as underlying engine
* Edit coordinates in a pad via an API !
* Improve
🔗
trails
, in direction of a system to find people to co-travel routes with
* Rendering map to image/pdf file >m:
* My maps on web -> ... -> Print (A3, Landscape, PDF). Automate!:
* Request needs a coordinate bounding box (in url) and a Google cookie
* Berlin map url:
http://www.google.com/maps/d/pdf?mid=1CXjFDEriRqbyHivFkit67lbhhP8&pagew=1190&pageh=842&llsw=52.435347%2C13.190363&llne=52.59914%2C13.357218
* OSM? (bounding box (easy) + how to render?)
_________________________ (no idea what this is)* Putting images with gps data on map: * gpsbabel: # init output file $ echo "<gpx></gpx>" > <output.gpx> # add image one by one $ gpsbabel -i exif -f <image.jpg> -i gpx -f <output.gpx> -o gpx -F <output.gpx> * google
http://support.google.com/mymaps/answer/3433053
: Create a new layer Click Import Select Photo albums Choose the photos you want to import and click Select Your photos will automatically be placed on the map and a thumbnail image will be created for each photo
RSS feed
At least for some pages?
Since the site is structured and not a "blog"-type sequential content, a "UPDATES DIFF" solution is needed.
Probably best to have curated diffs.
Currently:
*
🔗
whats-new
is kind of manual version of this
Next step:
* put the site on github
* push E2H -> text there
*
http://stackoverflow.com/questions/7353538/setting-up-an-github-commit-rss-feed
--------------------
Problems:
* "awkwad stuff" traceability?
*
[...]
Transclude + filter pages (as lines, as fragments)
Status:
* Transclude already works
* filter not
* it would also have to be "piped" somehow
Usecase example:
everything tagged with "#todo" should appear here!
Syntax:
<<<- #todo
Templates and forms support
Yes. First sites:
🔗
newcomers
, ...
Technology & development
[Software] Missing parts of Workflow
See
🔗
workflow
[Software] Livestream photos/sensors/audio/video
What self-hosted platforms to use for this?
Or, should we not care and use cloud stuff (Youtube, Facebook, Twitch, ?) - it's public anyway?
[Energetics] Build a direct Lenovo x220 battery charger
???
How to heat tents in the winter?
???
*************** THE VAN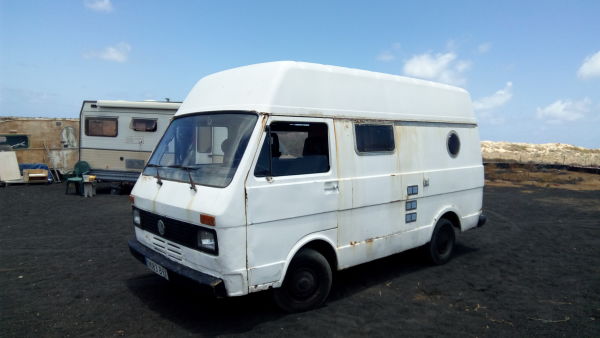 Transcluded from 🔗trucko !______________________\______________________________________\
(meta)
Ties to / merge with:
* dcht00🔗__others * dcht00🔗+++ experts ? * [...]
Directions:
* augment all todos from internals * sanity check: site problems/improvements, like search * [....]
*************** UNSORTED
Use Pebble as bike computer
http://www.pebblebike.com/
<----------------------------------- (new): above NAMED, below FRAGS
---
(Site generated by E2H, an "Etherpad hypermedia" project by @dcht00).


This work is licensed under a Creative Commons Attribution-NonCommercial-ShareAlike 4.0 International License.